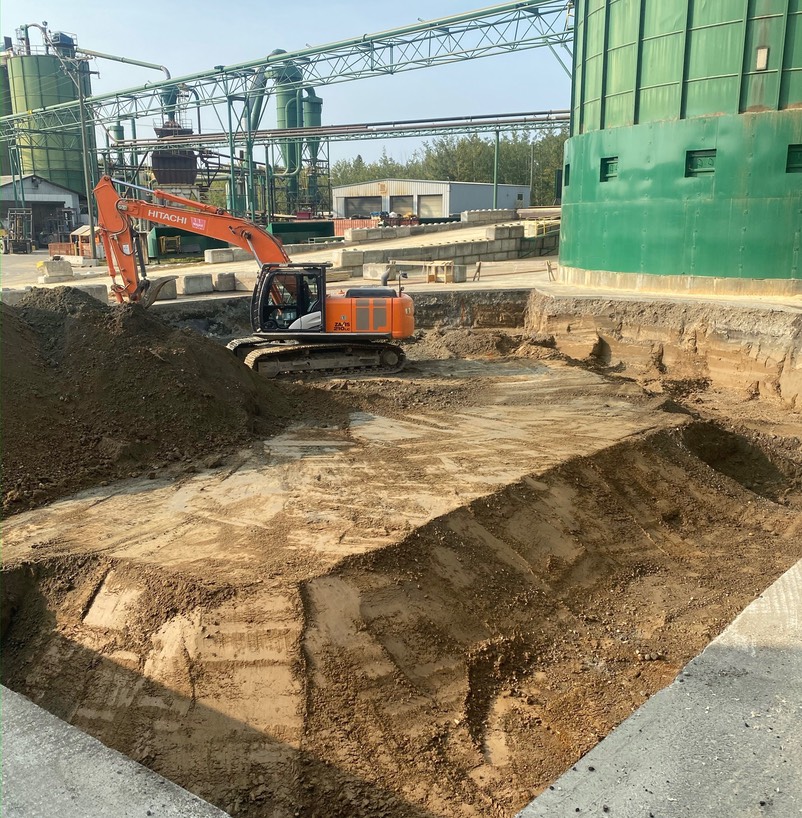 2010-present
Sinclair Group Forest Products Ltd.
Nechako Lumber Ltd, Premium Pellet & Apollo Forest Products
Transportation of Renewable Resources for Pellet Mill & Energy Plant Divisons

General Maintenance of Vanderhoof Mills

Nechako Nugreen Energy Project – build foundation for the new energy

 plant including excavation and aggregate placement according to engineering specifications as well as various other projects

Engineered Bridge Installations 

Paving preparation and subgrade work - parking area, loading areas, roadways 

Forestry Road Construction maintenance and upgrades as well as deactivation works 

Premium Pellet Mill expansion project including underground utility installation 

Industrial foundations and earthworks 
2021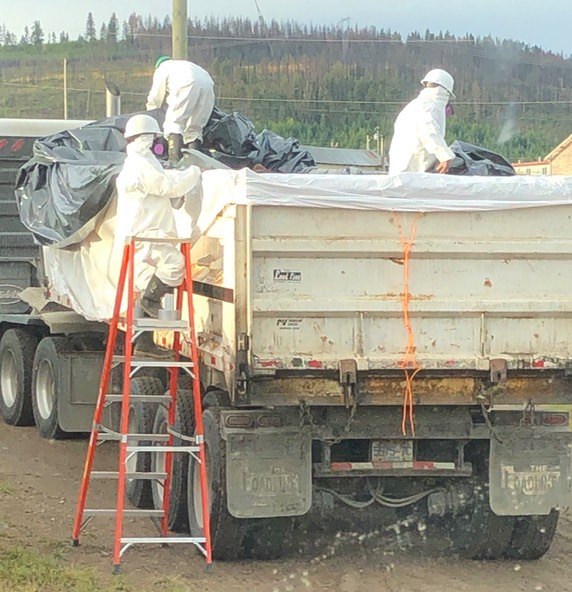 QM Environmental, Lejac Residential School Site
Excavation and removal of contaminated soils and debris.  Supply and placement of S.G.S.B. and W.G.B. aggregates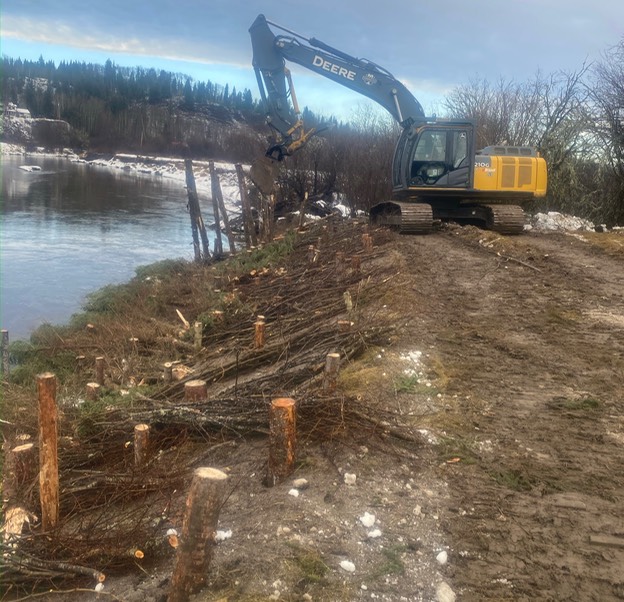 Nechako Evironmental Watershed Stewardship Society
Greer Creek, as well as various other rehabilitation sites in Vanderhoof and surrounding area

Bridge installations, creek armouring, supply and placement of aggregates
2019
Ducks Unlimited Canada, Burns Lake
Two major water dam projects - Grassy Plains
JC Water Works, Vanderhoof
Various job contracts

Nadleh Reservation, Fort Fraser, including road up grades and underground installations

Saik'uz First Nations Reservation, Vanderhoof, underground installations, road upgrades, and foundation works on reserve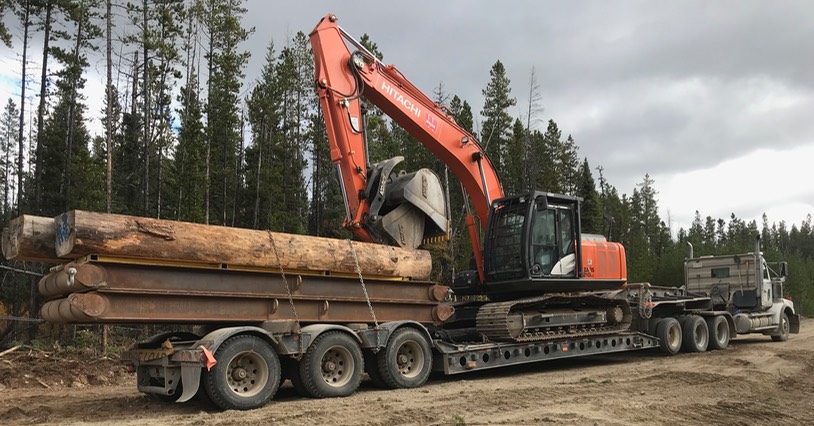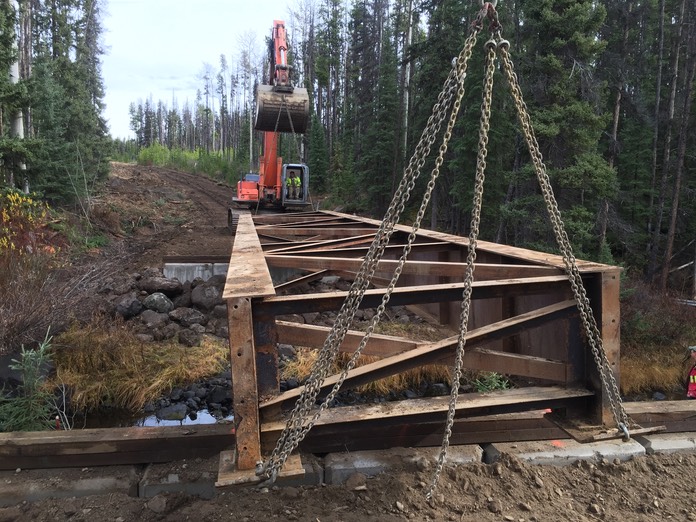 Nechako Lumber Ltd - Wood Division
Bridge Installations & Forest Road Construction for Woods Division

Blue Mountain Connector Road – Logging road development including the installation of culverts and bridges to 

connect Striegler Road and Blue Mountain Road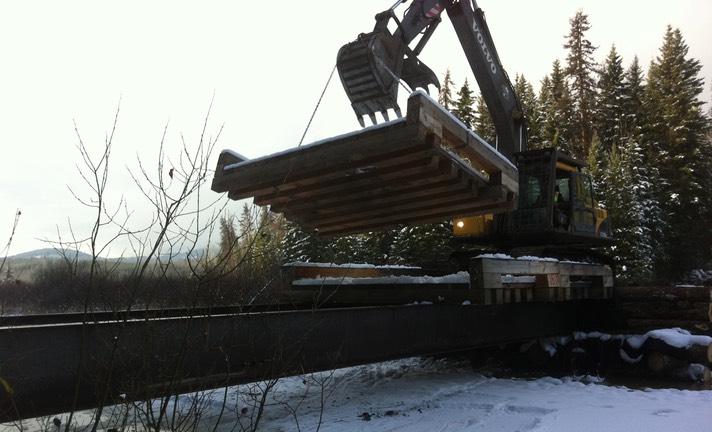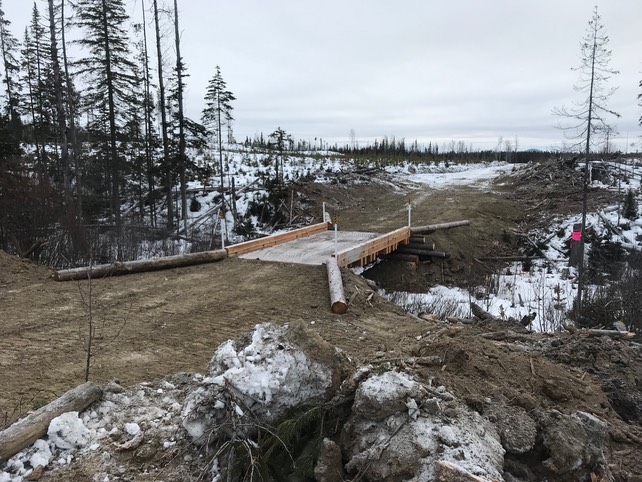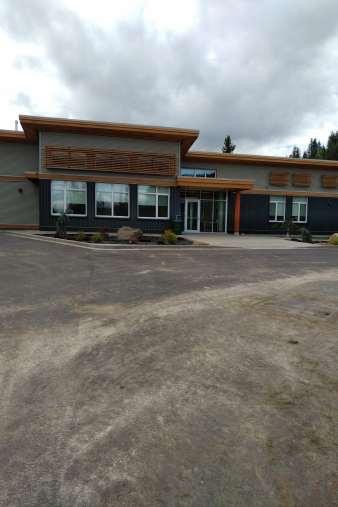 Stellat'en First Nations
2015-Present - Residential Developments

2018-Present - Fire Protection & Water Hydrants Install 

2018 - Admin Office - Extensive Water Abatement Improvements

2018 - Extensive Sub-Division Infrastructure Extentions 

2017-2018 - Water Treatment Plant Development

2015-2017 - Wellness Centre Development

2016 - Forest Building Development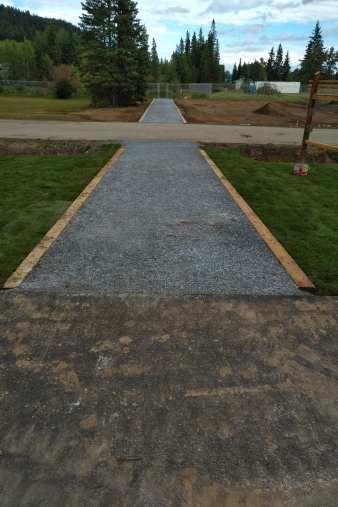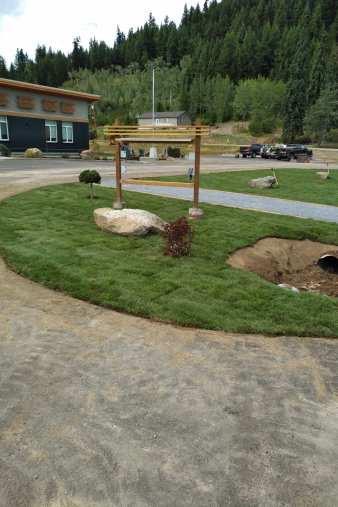 BC Livestock Auction Market 
Site Preparation for new Sorting Pens 
Saik'uz First Nations
2015-Present - Residential Developments 
JC's Waterworks
BC Hydro - water main upgrade

Nadleh Whut'en Cultural Centre & Residential Infrastructure Developent - civil works

Sturgeon Hatchery Phase 2

 - water and sewer main extension for Nechako White Sturgeon Hatchery

Nak'albun School – Fort St James – excavation of foundation and underground services eg. water/sewer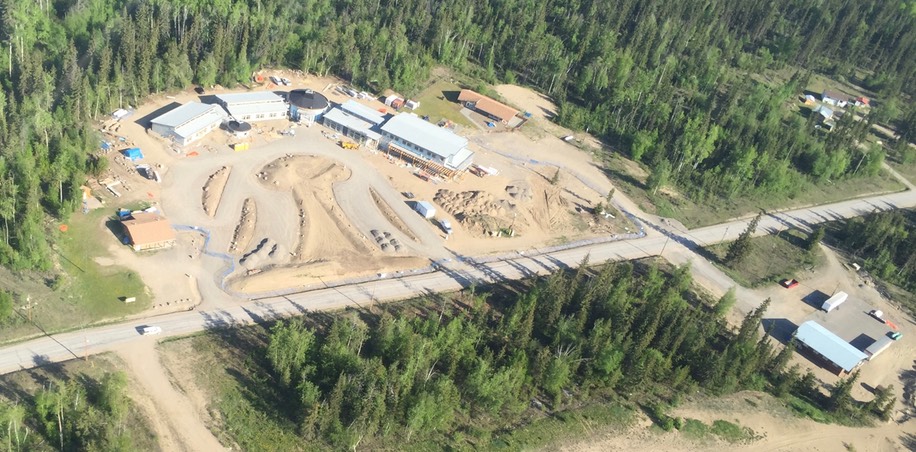 New Haven Construction
Nadleh Whut'en Cultural Center - supply & place all sub-grade materials

Nadleh Whut'en Health Center - supply sub-grade materials at new Site and re-location of building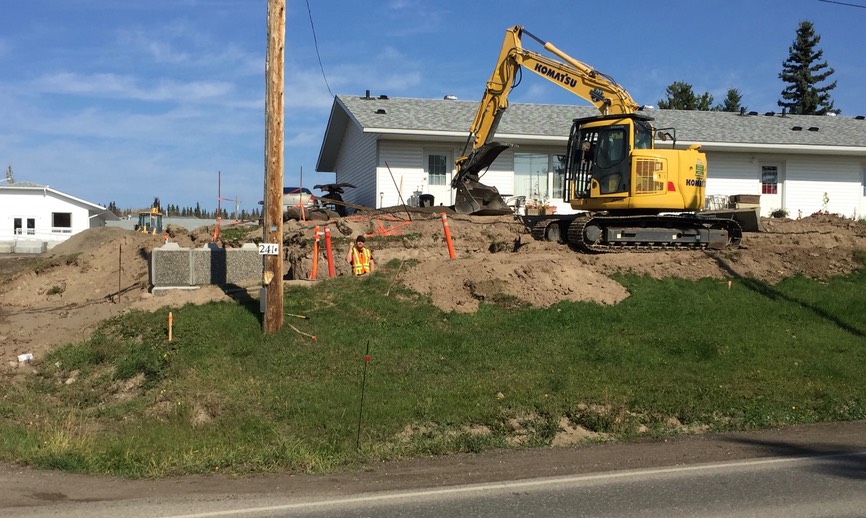 Nechako View Senior Citizens' Society
Ongoing expansion of Senior Housing 

foundation & underground service installations

landscaping and parking lot preparation and maintenance i.e. snow plowing 
Steve's Equipment Services Inc. 
Mining exploration & development in Central Interior 
Shotgun Contracting Ltd. 
Nechako Community Office Building Expansion 
Regional District Bulkley Nechako
Fort Fraser Install Single Family underground water & sewer services

General Maintenance at Vanderhoof, Ft. Fraser & Ft. St. James Transfer Stations

continually involved in restoration of Clearview Landfill 

periodic water & sewer repairs and maintenance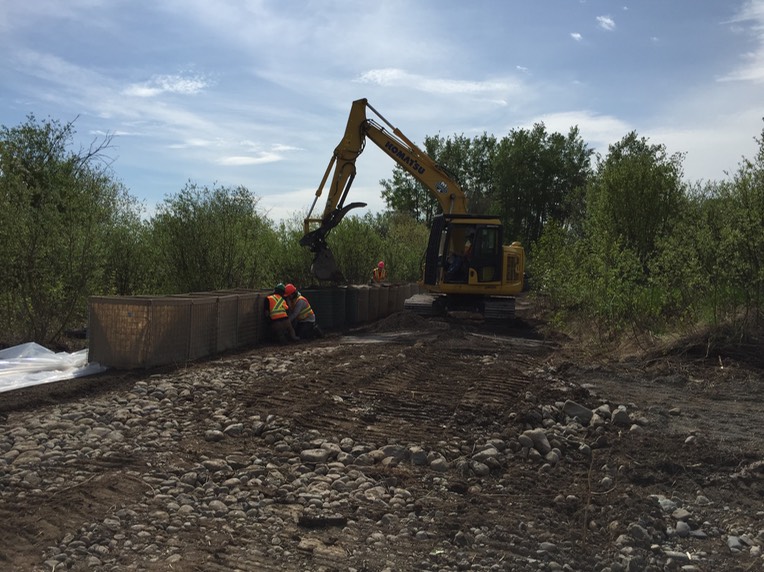 Pacific Northern Gas
2015-Present - continued maintenance to existing gas lines & access roads
District of Vanderhoof
Assist with various maintenance & upgrade Projects

2015 Flood Prevention - building of berm & placement of gabion baskets
Pitman Ashpalt
sub-base prep for parking lots & driveways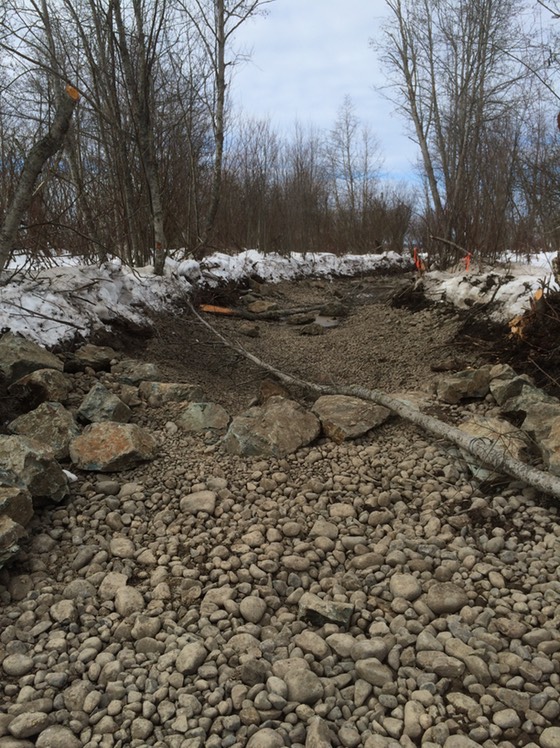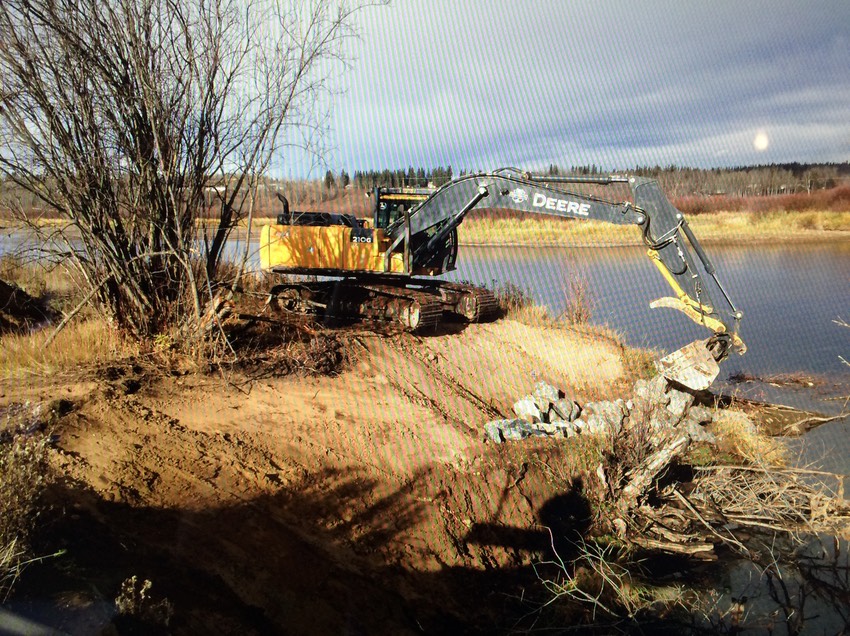 Nechako Environment Water Stewardship Society (website www.newssociety.org)
Clear Creek & Knight Creek Rehabilitations

Murray Creek Restoration - realigned a portion of orignal creek channel as well as cleanup & rehabilitation of various areas

Stoney Creek Restoration - cleanup & rehabilitation of various areas including the mouth of Stoney Creek into Nechako River
Waterline Upgrade - Sturgeon Hatchery
Ducks Unlimited Canada
Continued maintenance & upgrade on Conservation Projects in the Central Interior of BC
Vanderhoof Co-operative Association
Lumber & Agra Yard - all sub-grade elevations & ashpalt prep in conjunction with Pitman Asphalt

New Lumber & Agriculture Warehouse - site and foundation preparation


New Petroleum Cardlock Parking Lot - site peparation in conjunction with Pittman Asphalt Co Ltd.
PRIOR PROJECTS COMPLETED by Paul Manwaring     
2008/2009  
Vanderhoof Sportfield and Stadium Project
Off-site disposal and on-site embankment of topsoil and granular material, storm and water works, placement of electrical conduit, site grading, placement of granular base and sub-base

Blending and placement of sport field growing medium

Finish grading, irrigation, and grass establishment
2007
District of Fort St. James / Nak'azdli Indian Band
De-slugging of two existing cells

Supply and installation of new HDPE aeration systems in each cell

Supply and install new seepage receiving station with associated tanks and manholes

Interconnection with existing systems
L & M Lumber
Multiple Creek Crossing Structures (3 Multi-plate) (1 Concrete Girder Bridge and Deck Panel)
Installation of 3 separate multi-plate structures measuring 6m wide, 3m high, and 30+ meters long on precast concrete footings
Includes site survey, environmental monitoring, stream diversion channels, structure construction, and completion

Installation at 1 concrete girder and deck panel bridge with associated footings, site survey, environmental monitoring, stream diversion channel, structure construction, and completion
District of Vanderhoof
Loop Road Storm Main and Upgrades to 5 Roads within District of Vanderhoof
Design, supply, and install 170 lineal meters of 800mm HDPE storm main with manhole structures, and out fall energy dissipation structure on the 23% gradient

Oak, Saranovich, Speedway, Enns, and Markey Road upgrades

Including sub surface drainage improvements and replacements, sub grade sub-excavation, sub grade replacement with aggregates, certification, and completion.
2006      
Canadian Forest Products – Plateau Division
New Planer and Associated Yard Structures
Complete underground drainage design and installation; supply and placement of the following major components:
Subsurface bulk excavation totalling 110,000m3

Design, supply and install subsurface drainage structures and catchment systems

Surface and grade preparation for paving of 80,000m2 of yard around new planer and sawmill
Demolition and removal off-site of old 175,000ft2 planer building and foundations
Premium Pellet
Main Yard and Plant Drainage Improvements
Yard substructure, drainage installation and paving prep for 40,000m2 paving works and yard upgrades including:
In house drainage substructure design

Bulk excavation of existing yard

Installation of substructure drainage and sub-grade aggregates

Supply and placement of surfacing aggregate and 50,000m2 of asphaltic paving
2005 
Pittman Asphalt and Ministry of Highways
Sowchea Intersection Upgrade, Fort St. James
Complete sub-grade structure works on Sowchea Intersection Upgrade

Removal and reinstallation of substructure drainage improvements and underground utilities

Supply and installation of new underground utilities conduit, overhead signals, and light appurtenances

Supply and placement of base gravels in preparation for asphaltic pavement
2004
Northern Health Authority
Omineca Multi-Level Care Facility Site Services
Construction of all on-site and off-site service infrastructure components; the project consists of the following major components:
Excavation to waste approximately 10,000m3
Supply, place and compact approximately 6,000m3 of imported structural fill

Supply and install domestic water system

Supply and install fire suppression system

Supply and install sanitary sewer system

Supply and install storm sewer system

Construct paved parking lot complete with lighting and pavement markings

Construct paved access road complete with concrete curb and gutter, sidewalks and wheel chair ramps

Excavate building foundation and place and compact structural fill
Canadian Forest Products – Plateau Division
Sawmill Expansion                   
Site preparation, development and infrastructure for new sawmill expansion; the project consists of the following major components:
Bulk excavation in excess of 20,000m3
Supply and placement of approximately 15,000m3 structural fill

Installation of storm drainage system

Construction of 2.5 km of rail spur lines sub-grade and associated drainage systems